Commercial grounds/estate maintenance
With more than 20 years of experience, our friendly, knowledgeable team can ensure your gardens and grounds really look the part, all year round.
We know maintaining gardens and grounds can be both time consuming and stressful, but by enlisting our help you can have peace of mind that your outside space will be well looked after, ready to enjoy yourself or share with others.
We work on projects of all sizes and the Roots team are able to maintain lawns, beds and borders, hedges, trees, patios and decking, ensuring the highest standards and giving you grounds you are proud to have on display. We're fully flexible in our approach and so can maintain certain areas of your home or grounds if you'd prefer to look after others. We will work with you to ensure your outdoor spaces are kept up to a high standard for you to enjoy.
At Roots, we understand that every business and individual will have different needs and so we are perfectly placed to tailor our services to meet your exact requirements, no matter how big or small.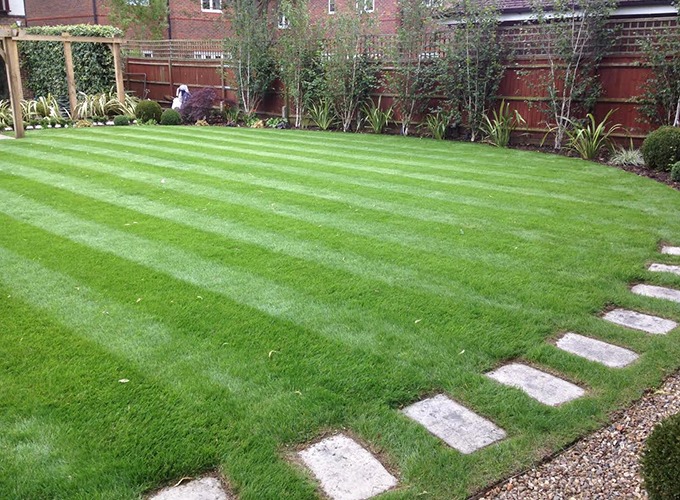 We also appreciate the importance of beautifully maintained gardens and grounds, whether you are operating as a commercial enterprise, a school, private estate or simply just want an outside area that looks the part and allows you to relax and unwind in serene surroundings.
Regardless of the size of your grounds, we will always guarantee the same top level of service to each and every client, ensuring we are fully able to meet your needs. We will also strive to maintain a flexible approach so as soon as your requirements or ideas change, we are ready to support you.
Whatever your budget, we can tailor our service accordingly.
Contact our team of helpful staff who will be on hand to answer any questions you may have and tailor a quote and maintenance plan to meet your needs, with no obligation to proceed.
RECENT PROJECTS
Click here to see some of our recent projects.